Tablature Archive

"Knowledge only has true value when it's shared"

Welcome to my tab archive! here you will find some really superb tabs created by some great people who have been kind enough to share their work and make it available here on my website. I'm truly thankful and honored to have these guys on board because without them this tab archive would be rather anorexic. So I extend my thanks to them all.... Thanks guys.
Most of these Tabs are best suited to intermediate rather than beginner level pickers and some are advanced. I started out by presenting the tabs in various formats, i.e. TABrite, TablEdit, bitmap, gif in Zip files. Now, I am only adding tabs in TablEdit format. The tunes are also included as MIDI files with bass line and chord backup. This page will grow as I get around to working out and adding more tabs. The Tefview tablature viewer is now available as freeware. Tefview will allow you to view, listen to and print tablature in .tef (TablEdit) format. To download your great free viewer click on the icon below - Download size: 171K


Tef. file viewer, midi player, print tef. files
(Click on the icon to go to the Tefview download page)
DOWNLOAD INFORMATION

The tabs in this archive are zipped so you will need Winzip installed on your system to decompress the files. To download a tab, simply left click on the title of the tune. A Download Dialogbox will pop up. Select Save. Next, choose a directory where you wish to save the file to and click Save. Download will begin. To view and play tabs in tef format you will need either Tabledit or Tefview. To download Tabledit, follow the link on the Links page. Save your zip files and Tefview to a directory of your choice (example, create a folder on your Desktop and name it TefTabs. unzip the files, start Tefview and click File/Open, then navigate to the tabs you've just unzipped. Click on a tab and then click Open. The tab will load. Use the Play button to hear the midi file of the tab

My Own Tunes
"Canadian John" 32kb.............................................(The first tune I wrote)
"Widow's Peak" 35kb........................................(This is my second original)
"Tea Gee's Rag" 47kb..................(I wrote this playing around with my initials)
"Over The Moon" 34kb...........................(I wrote this one in a fit of madness)
"Weedhopper Bounce" 4kb...................................(I wrote this as a fun thing)
"Blaugrass Walzer" 4kb ..............................(A German title, a waltz offering)
"Cats Hairs" 4kb...........................(I composed this as an experimental idea)

More Tabs
"8th January" 32kb
"Buffalo Gals" 3kb [with single string break A Part]
"Cliffhanger" 5kb
"Clinch Mountain Backstep" 32kb
"Cotton Patch Rag" 18kb
"Doolin' Dalton" 3kb
"Down Yonder" 3kb
"Eight More Miles To Louisville" 4kb
"Gary Owen Jig" 4kb
"Gone Fishing" 4kb By kind permission of Pete Wernick
"Gumtree Canoe" (low break. 16. 3kb)
"Knights Of The Golden Horseshoe" 5kb
"Lady Of Spain" 36kb
"Legend Of A Rebel Soldier" 5kb
"Paper Roses" 3kb
"When The Roses Bloom In Dixieland" 5kb

Erik Bennett's Tabs
A couple of very nice tabs from my long time friend from 'down under'
Enjoy!

Xavier Baron's Tabs
Xavier has kindly consented to share these tabs which he has painstakingly transcribed from the CD "Deliverance" as recorded by Eric Weissberg and tabbed using TablEdit. There are also tabs transcribed from the CD, "Banjo Express" by a French band of the same name and tunes from other various recorded sources. All these tabs are accurate transcriptions in tef. format [TablEdit] and, if available - in TABrite format (bjo) with accompanying MIDI files. The tabs are in zip files for you to download but you will need Winzip to decompress the files. These tabs are distributed as 'E-Mailware'. If you would like to make any comments or observations regarding Xavier's tabs, please send him a feedback e-mail by clicking on the mail icon below

Xavier Baron
Xavier is from Paris, France but spends most of his time working as a Doctor in a Hospital on Reunion Island. It's situated in the Indian Ocean.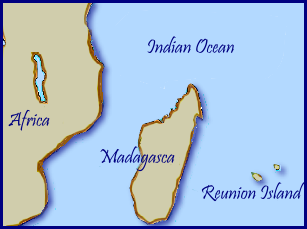 Xavier's Collection

"Cripple Creek - Dillard" 3kb

"Cripple Creek" 3kb

"Banjo In The Hollow" 3kb

"Banjo Signal" 3kb

"Black Berry Blossom" 3kb
"Buffalo Gals" 4kb
"Doug's Tune" 4kb

"Duelin' banjos" 8kb

"Earl's Breakdown" (two part tab) 6kb
"Eight More Miles To Louisville" 4kb
"Hard Ain't It Hard" 10kb
"June Apple" 4kb
"Mountain Dew" 4kb
"Old Joe Clark" 7kb
"Polka medley" 4kb
"Pony Express" 4kb
"Rattlesnake" 4kb

"Rawhide" 3kb

"Redwing" 3kb
"Sally Gardens" 4kb
"Soldier's Joy" - Key C 4kb

(full breaks, dobro, mando, guitar & banjo)

"The Gold Rush" 3kb

"Twin Reel" 3kb

CELTIC MUSIC
All .tef files (TablEdit)
CLASSICAL MUSIC
(NOTE FROM XAVIER: I thought it was a good idea to transcribe and arrange this small keyboard tune by
Mozart for the banjo... Here is the - "Valse favorite" - for two banjos)

Phil Halton's Tabs
"Hog Holler" 5kb(Original tune)
"Sugarfoot Rag" 5kb
"Syncophant" 5kb(Original tune)
Another addition to the tabs in this archive, Thanks to Phil for sharing these nice tunes

Mousse Merabet is a French bluegrass banjo picker who lives in a town called Montélimar in the South East of the country. He plays in an amateur band for pleasure. He has sent me these tabs to share with you. Any comments, please drop him an e-mail. (address included in the tabs)
Mousse's Tabs
"Bill Boquet" 6kb
"Blackjack" 5kb
"Florida Blues" 5kb
Some nice tabs here folks. Thanks Mousse

Here are a few originals from my good friend Owen Duffy, not only a great guy but a fine banjo player to boot.
Owen Duffy's Tabs
Contents
"Alice's Waltz" (original)
"Charmaine" breaks 1 & 2
"Becky" (original)
"Good Morning Tokyo / Sukiyaki"
"Greenbrier Breakdown" (original)
"Little Jimmy Grainger" (original)
"Mr Spike" (original)
"Song For Pauline" (original)
"Steamin'" (original)
"Walsh's Hornpipe"
"Wednesday Night Hornpipe" (original)
***

More tabs... from David Kates, guitarist and banjo picker from downunder.
David Kates's Tabs
Contents
"Ballad Of Jed Clampett"
"Coming Round The Mountain"
"First Rag" (original)
"Huckley Buckley" (original)
"Steamin' Bugle Train Blues" (original)
"The Possum Polka" (original)
"Waltzing Matilda"
***
You Are Visitor Number
Since July 16 2003

Website designed and created by Tony Geoghegan ©2000 All rights reserved. Contact Webmaster for permission to reproduce or copy any material from this website